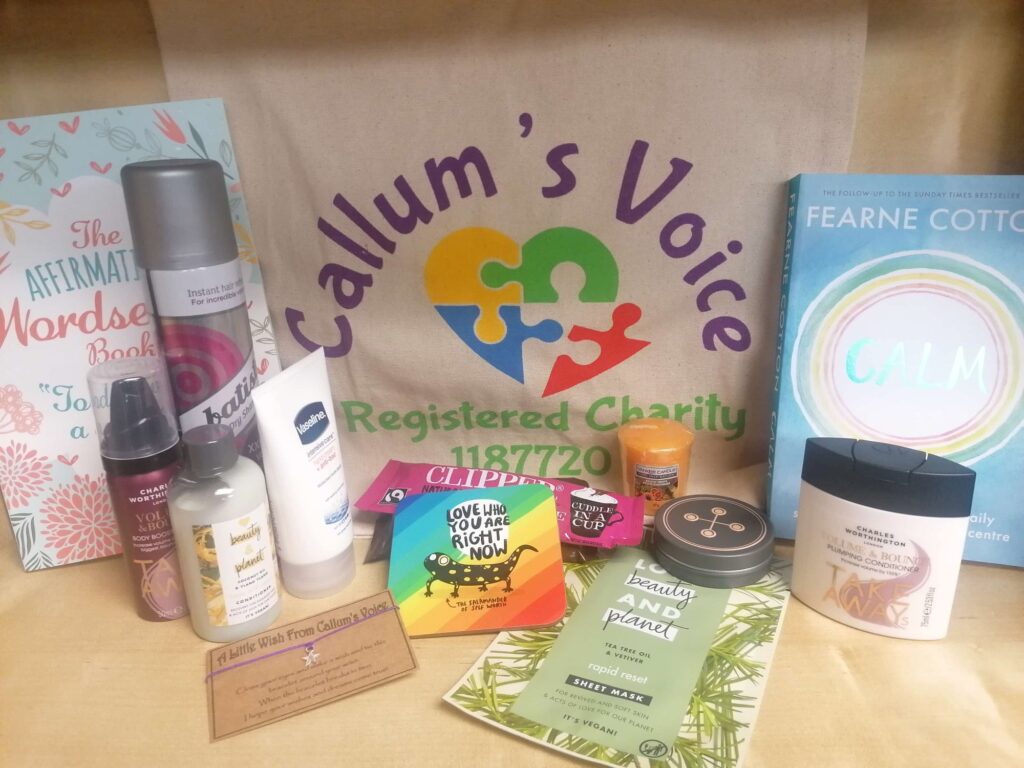 Parent/Carer Well-being packs
During the Covid-19 pandemic we provided 100 free parent/carer well-being packs to individuals and groups (to distribute on our behalf) in the Amber Valley area with the aim of empowering adults to protect and improve their own well-being .
Our view is that in order for parents/carers to look after their children's emotional health and well-being they need to look after themselves first.
We knew that the pandemic and home learning put families in general under so much pressure, particularly those already living with Autism and/or mental health conditions and we didn't want those parents/carers to be forgotten.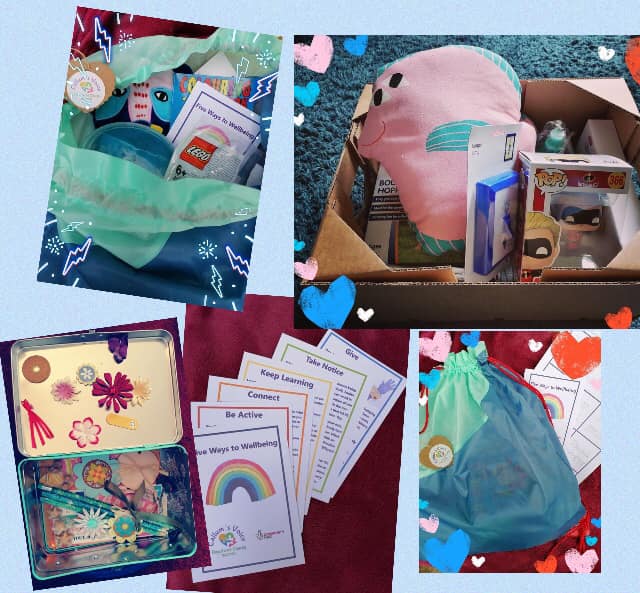 Children & Young adults wellbeing/sensory packs
Since the very beginning of Callum's Voice we have provided free well-being/sensory packs to children and young adults living with Autism Spectrum condition or Autistic traits (and their siblings), designed to support families and children with managing their mental health and well-being, these packs contained:- creative crafts, sensory items, resources and activities.
Other more recent self-care packs