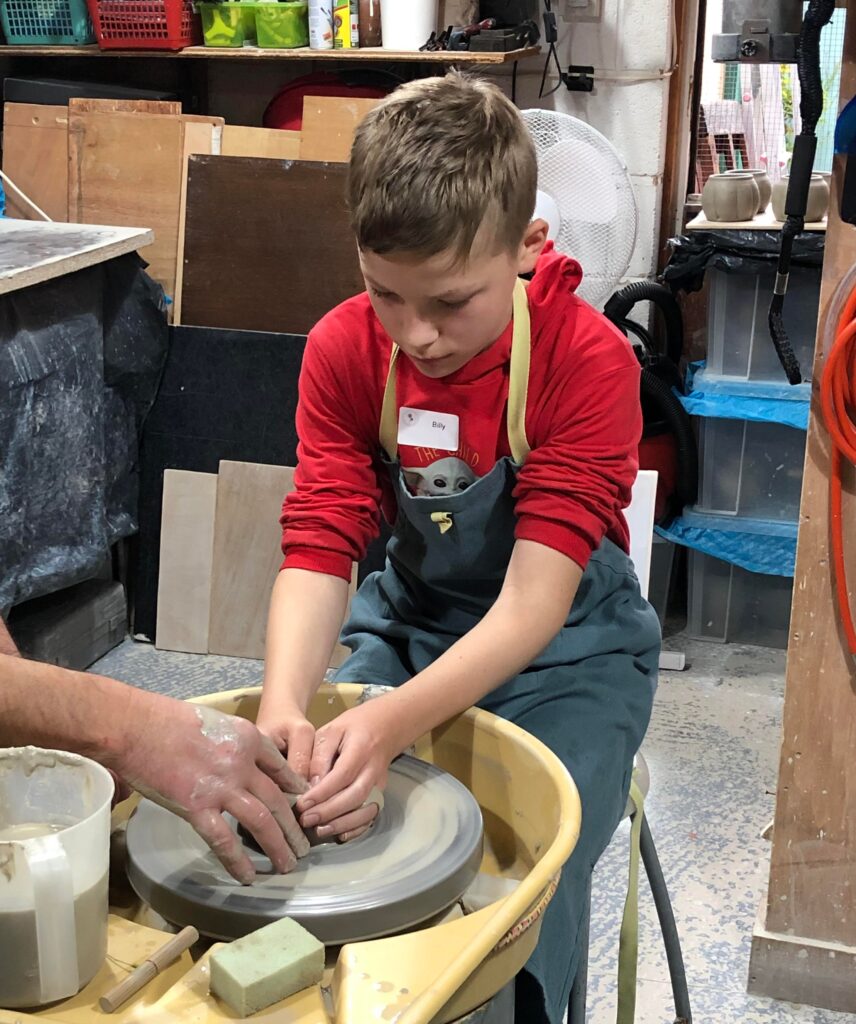 We know from experience there are many children who are being home educated (many of who have Autism), we know how rewarding, yet challenging this can be and that these children/families can become isolated, which is why we have always been keen to support them.
With this in mind we had been holding heavily subsidised Pottery well-being workshops for home ed/Neet families at The Pottery, Alfreton where parents could chill/chat and children could paint a pot, have a go on the pottery wheel and socialise should they wish to.
We kept the sessions small (8 children) so as not to be too overwhelming for the children.
We have received really positive feedback from these workshops, some of which you can see below.
Thank you to the families who have attended our Home Ed Pottery Workshops, it's been lovely to get to know you all, keep on doing what you are doing.
As we now have our own small well-being hub (and to keep our costs down as we are limited with our funding) our Pottery well-being sessions are currently on hold so we can concentrate on holding our current home ed sessions in our well-being hub.
Should we decide to hold any more Home Ed Pottery Well-being sessions they will be advertised on our Ticket Source page Callum's Voice event tickets from TicketSource, do keep an eye on our Facebook page too.